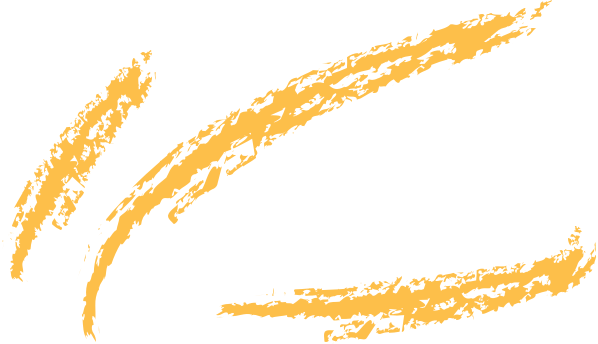 1. RESIDENTIAL COMMUNITY
Respect residential amenities and the security of the property and as well as neighbours.

Refrain from any uncivilised / inappropriate behaviour.

Not conduct any illegal or commercial activities inside the property and the premises at any time during their stay.
2. GUESTS & VISITORS
All Guests and All Visitors must be registered with the Operator at least 24-hours in advance (and valid IDs should be presented to the Operator and to the community security/reception), else access may be delayed or rejected.

Both Guests and Visitors must comply with House Rules and Community Regulations and procedures as set out by security services.

Children under 14 should be supervised in all common areas.

Guests are responsible for the behaviour of their Visitors and for ensuring that Visitors comply with these House Rules.

Maximum number of Guests allowed is two adults per bedroom, with no more than four visitors.

Visitors are allowed to enter the Property anytime between 8am until 10pm time frame only.

Visitors may not remain in the Property between 12:00am and 8:00am.

Visitors access to the community facilities such as pool, gym may be restricted or limited as per community rules and procedures.
3. ADDITIONAL RESPONSIBILITIES
Guests acknowledge that Property is located in residential building/community.

Guests should use the property/facilities such as swimming pool/gym, etc. only at designated areas and use them only at their own risk and liability;

Guests should inspect the Property upon checking-in to assure that fittings and furnishings are complete and functional at the time of check-in; if any item is found missing, damaged, stained or dis-functional then report to Operator within first 24 hours.

Guest is solely responsible for checking, storing & collecting all his personal belongings or valuable items. Operator bears zero-liability against forgotten or lost items.
4. NOISE/DISTURBANCE TO NEIGHBOURS
Guests must not create noise that is offensive to neighbours, during arrival and departure and at any time during occupancy, especially between 10pm-8am. Noise is considered to be too loud if it can be heard by an adjacent neighbour when inside their house with their windows and doors closed.

Guests are not allowed to enter or use neighbour's premises including their property, or personal items such as, toys, tools, chairs, etc.

Guests must notify the Operator of any disputes or complaints from neighbours as soon as is practicable.

Guests and Visitors must not engage in anti-social behavior and must minimize their impact upon the residential amenity of neighbours and local community.
5. USE OF COMMUNITY FACILITIES AND COMMON AREAS
The common area facilities are for the use of Guests. Guests shall limit the number of Visitors using the facilities to ensure access for others. The Operator reserves the right to assess whether the number of Visitors is reasonable or not and may limit the number of Visitors using the facilities.

Guests wishing to hold functions or private events in any common area shall obtain prior approval from the Operator. Reservations of common areas may involve a fee. Guest's Visitors are not permitted in common areas without the presence of the Guest.

Common area facilities are shared facilities, and no Guest may seek to exclude another Guest from using the common areas facilities at any time.

No equipment can be removed from the common facilities without the Operator approval.

Any damage caused to common areas, equipment or facilities by the Guest, or their Visitors shall be charged to the Guest, failure to pay for such damage will result in deductions from the Security Deposit.

Guest may not affix anything to any part of the common areas or facilities.

No personal trainers, swimming teachers etc. are allowed to work inside the building unless approved by the Operator.

Guests and their Visitors use the common area facilities at their own risk, the Operator accept no responsibility for any injuries obtained whilst using common areas facilities.

When using common areas Guests and their Visitors must follow the common area usage rules that are available in common areas.

Swimming Pool opening hours are from 7AM to 11PM, swimming outside of these hours is not permitted in line with authority regulations.
– No glassware is permitted in the pool.
– Guests and Visitors must take all reasonable safety measures regarding the swimming pool in particular with respect to safety risks to children.

No items are permitted to be kept in corridors or attached to unit front doors, this includes doormats, candles, shoes, or any decorative items.

No personal items are permitted to be kept in common areas such as carparks, corridors, gyms etc. unless authorized by the Operator.
6. CHECK-IN AND CHECK-OUT PROCEDURES
Standard check in time is 3:00PM and checkout is at 12:00pm. Unless otherwise arranged with the Operator, the set check-out time is crucial for the cleaning team to perform housekeeping duties and to prepare the property for next Guest. Therefore, unauthorised late check-outs or in the event the housekeepers cannot enter the Property due to a delay caused by the Guest for any reason – then the Guest will be subject to automatic charge of full-night cost.

Early check-in/checkout is subject to availability first and prior written Operator's approval is required. Any unapproved early check-in is subject to availability and extra charge of full night cost will automatically apply.

The Property is being rented in AS IS condition; Upon checking-in, Guest is required to inspect the Property; The Guest has to notify the Operator of any major damages found within 24-hours after check-in; Guest is fully responsible for such major damages that are not reported to the Operator on time.

When absent from the Property the Guest shall close and lock all windows and doors to maintain security and prevent dust, rain and water damage.

If the Guest is absent from the Property for more than 7 calendar days in a row, then the Guest must notify the Operator about such absence and allow the Operator to conduct regular inspections to avoid potential water leakages or other unfortunate events.
7. SAFETY
No combustible materials are permitted to be kept inside the units unless their intended purpose is for domestic use such as cooking oil.

An occupier shall not have any naked flames within the unit or common areas unless approved by the Operator.

BBQs are not permitted inside ANY apartment, nor its balconies. Barbeques are only permitted in designated places whereas such facility is provided with mandatory prior approval from the Operator.

No Guest may tamper with any fire life safety or security devices within the building.

Guest shall not do anything that is likely to create a hazard or danger to any other Guests or any person lawfully using the building.

Guests shall not leave any cooking appliance unattended when in use.

Guests agree to comply with all applicable laws relating to fire prevention.

The Operator or building manager shall not be responsible for any injuries, damage or loss sustained by any person when using the common area facilities or within the units.

No items shall be left in any fire escapes or common staircases.
8. SMOKING
Smoking is only permitted in special smoking areas or balconies, smoking is not permitted within units/rooms, Cigarette butts should be disposed of in an appropriate manner to avoid any fire hazards.

No cigarette butts should be disposed of from balconies or roof terraces.

Smoking of shisha / hookah is NOT allowed for security reasons.
9. PET POLICY
Additional pet fees are determined on a case by case basis. If Operator authorized a pet at the Property the Pet Addendum must be submitted prior to the stay and the Pet Fee must be paid in full.
10. ROOM CONDITIONS
Guests may not make any alterations to the Unit without prior written approval of the Operator.

Guest shall ensure that the unit/rooms are kept in the condition it was handed to them, this includes the unit and its fittings, furnishings, and equipment.

Units/rooms must be kept clean.

The operator may inspect the room without prior notification.
11. WASTE DISPOSAL
Guests must dispose of garbage and recycling in accordance with normal practice at the Unit and building or community and in the allocated bins and areas.

Guests must not leave rubbish in public or common areas.

Guests must comply with requirements in relation to the relevant garbage and recycling collection days, as well as any requirements relating to the disposal of garbage or waste
minimization.

Guest shall not allow garbage to accumulate within their unit or leave garbage in the corridors or common areas.

General waste should be disposed of in the main garbage chutes located on each floor. All general waste should be securely wrapped before being disposed of. No bulky waste should be placed in the garbage rooms or in the chutes.
12. PARKING
Guests and visitors are to comply with parking regulations and other requirements set out by Operator and show consideration to neighbours and other vehicles.

Guests and Visitors are supposed to park only in the designated place(s) and to the maximum number of vehicles as instructed by the Operator.
13. EMERGENCY CONTACTS
In the event of an emergency relating to the Property, please telephone +971 50 687 3214 (mobile/whatsapp).
TERMS & CONDITIONS TERMS & CONDITIONS