Reservation terms & conditions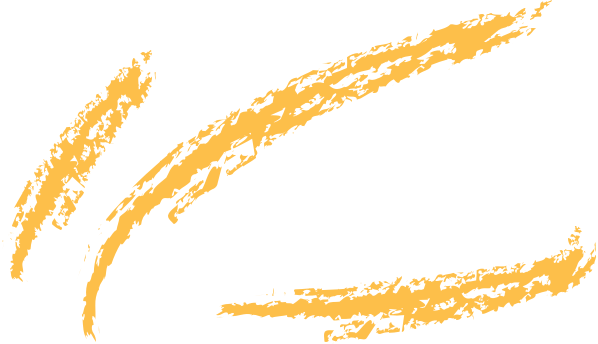 1. PARTIES
(i) Operator – BECAR HOLIDAY HOMES LLC, a rental operator based in Dubai registered under DED / DTCM license 958804;
(ii) Property – the property mentioned in the Reservation Form.
(iii) Guest or Guests – any individual(s) or organization booking a Property from the Operator for temporary usage.
2. RIGHTS OF PROPERTY USAGE
Guests hereby agree to rent the premises ("Property") for the length and at the rate designated on Reservation Form.

Guests are granted a limited permission to occupy the Property for temporary accommodation purposes and usage only. This Reservation Terms & Housing Rules IS NOT a residential tenancy agreement and does not fall under the Dubai residential tenancy legislation(s).

Guests shall not assign or sub-let or grant any license to use the Property or any part thereof to any other party without the prior written consent of Operator.

All Guests or Visitors below 18 years old must be accompanied by Adults during check-in.

Valid identification documents (such as Emirates ID and/or Passport) shall be presented in original during the check-in procedure by all Guests and Visitors, else no entry will be granted.

Guest must be able to present the Credit/Debit card used for making the reservation online when checking in, for the payment to be accepted and validated.

Failure to comply with the Guest's obligations as set out in these Reservation Terms & Housing Rules may result in termination of permission to occupy the Property and immediate eviction of the Guest without further refunds.
3. RESERVATION
Reservations and services are confirmed and guaranteed only upon:
(a) receipt of all outstanding payments including rent, security deposit and all fees and taxes in full;
(b) confirmation email sent by the Operator to the Guest with Booking/Reservation number and reservation details mentioned;
In order to extend the reservation period Guest must notify the Operator at least one week prior to intended changes. That will not guarantee any availability.
4. SECURITY DEPOSIT & DAMAGES
Guest is required to pay/provide a Security Deposit (1500 aed) as set by the Operator prior to check-in. The Security Deposit will be collected prior to check-in and released back (in most cases) immediately to the Guest upon departure, however it can take longer in certain cases wherever the Operator requires additional time to find a missing or damaged replacement item.

The Security Deposit may be automatically deducted by Operator, at its sole discretion in order to:
(a) repair or replace or clean anything that is damaged or missing inside or outside the Property, neighbouring properties and to the Community/Common Areas;
(b) to replace all lost or damaged keys or access cards or remote controls;
(c) arrange additional cleaning for excessive dirt (i.e. stained carpets, sofa, furniture, walls, appliances or any other excessive waste);
(d) to pay against penalties such as for smoking inside the property, making party/noise during quiet hours, disturbing the neighbour or their properties, trespassing the security gate, conducting illegal or commercial activities or other penalties as imposed by Operator, Community Management, Dubai Police, DED, DTCM or other governing authority;
(e) for excessive utility charges beyond normal consumption rates (normal consumption rates are calculated not to exceed AED 850 per bedroom per month combined);
(f) pay for any fines and/or penalties imposed by the Operator and/or governmental authorities for not following community and local rules & regulations.
(g) pay against any services/items that the Guest/Visitors ordered via Operator during their stay.
(h) pay for unauthorized early check-in or late check-out charges or unreasonable delays/damages caused to the Operator and its staff for completing their day-to-day tasks.
If the collected Security Deposit amount shall not be sufficient to cover any/all of incurred charges as mentioned above, the Guest is fully responsible to immediately clear the remaining balance to the Operator to cover the shortfall.
5. RATES, CURRENCY & TAXES
Final rent and service prices are subject to 5% VAT (value added tax);

Tourism Dirham will be calculated for the first 30 consecutive nights of the Reservation.

For long-stays each Reservation is valid for a maximum period of 3-months as per DTCM, after what it has to be renewed and TDF shall apply again for the new Reservation.

Operator's default currency is AED and should the guest pay using another currency then custom rates set out by the Operator shall apply.

In case the Guest has wired money to the Operator's bank account, Guest is responsible to cover upon check-in all bank fees such as missing amount due to bank processing or bank exchange rates.
6. CANCELLATION, CHANGES & REFUNDS
All rental payments, partial down-payments, reservation/booking and all other sort of service payments are non-refundable; all reservations are non-transferrable to any other party and non-amendable.

In case of Cancellation, change request less than 24 hours prior check-in or no-show fee equivalent to the value of first night will be levied by Operator.

In order to cancel a booking made through our website, in-person, phone call or our partner channels, you must send to us a written notice of cancellation as follows:
Written notice to be sent from your registered email address (if any) to booking [@] youco-live.com or via Whats App to number +971 50 687 3214;

Clear instruction/request to cancel the reservation.
Security Deposit payment is fully refundable, subject to these terms and conditions.

If the reservation is cancelled by the Operator for any reason then the entire amount will be refunded to the Guest with no other liabilities.

If you change your reservation during the actual stay with a reduction of the booking term we will recalculate the reservation amount depending on how many nights you spend with us (not how many you've booked) following this instruction:
IF you booked unit for 90+ nights and decreased your reservation to 30-90 nights, 15% daily price increase;
IF you booked unit for 90+ nights and decreased your reservation to 7-29 nights, 50% daily price increase will be applicable;
IF you booked unit for 90+ nights and decreased your reservation to 1-6 nights, 80% daily price increase will be applicable;
IF you booked unit for 30-90 nights and decreased your reservation to 7-29 nights, 30% daily price increase will be applicable;
IF you booked unit for 30-90 nights and decreased your reservation to 1-6 nights, 60% daily price increase will be applicable;
IF you booked unit for 7-29 nights and decrease your reservation to 1-6 nights, 20% daily price increase will be applicable.
7. PENALTIES AND EVICTION
Note that below violations will lead to immediate actions by Operator as follows:
(a) Loud Music/Parties/unappropriated noise level after 10:00 PM (till 8am)
– 1st complaint: verbal warning;
– 2nd complaint: full amount of the Security Deposit will be collected;
– 3rd complaint: the Guest will be evicted from the property.
(b) Trespassing or entering other apartments without permission: full amount will be charged and guests will not be allowed for check-in and/or will be evicted from the property.
(c) Smoking inside the property: full amount of the Security Deposit will be collected.
(d) Illegal activities / disturbance, usage or damage to/of the neighbour's property/community: full amount of the Security Deposit will be collected; Guest will be reported to the police and will be evicted from the property.
(f) Improper garbage disposal: full amount of the Security Deposit will be collected.
In all above cases no further refund will be given to the penalized and/or evicted guests.
8. LIABILITY WAIVER
Guest agrees to indemnify and hold the Operator harmless for any liabilities including but not limited to loss, theft, damage to personal belongings OR injury, illness or sickness or death to Guests or Visitors. Operator will not be liable under any circumstances, including substitutions, to refund any unused portion of booked accommodations or services. If a catastrophe (hurricane, tornado, earthquake, flood, fire, or wind) or any situation beyond Operator's control impairs the rental, Operator is not responsible for finding alternate lodging for the Guest or for the Guest's financial losses related to transportation or alternate lodging. There will be NO REFUNDS OR CREDITS FOR EMERGENCY OR OTHER KIND OF EVACUATIONS. – For such purposes it is advisable to have Travel Protection Insurance for all Guests. There will be no refunds or rebates given to Guest as a result of unfortunate circumstances outside of Operator's control. As such, Operator shall not be liable for unfavourable weather, acts of God, disruption of utility services, malfunction or breakdown of appliances, or other equipment(s) and services such as TV disruption of cable channels / internet / AC service / lights or restriction by government or community to use the pool / gym or other facilities; or for the time required to the contractors to fix/repair such issues. Operator shall make repairs as expeditiously as possible after being notified by the Guest during standard working hours only (9:00am till 6:00pm) and subject to availability first.
Any person booking or pre-booking a stay in any of Properties, automatically agrees to the following legal terms -
Reservation Terms & Conditions (this page)

House Rules
TERMS & CONDITIONS TERMS & CONDITIONS